Daily Bonus
Play Teen Patti every day to earn free daily bonus. The more you play the more you earn.
The daily bonus chips will increase on launching the 3-Patti app daily.
Play consecutively for 7 days to earn maximum daily bonus. From 8th day onwards, player will get max bonus free chips if playing every day.
The counter will reset to day 1 if a player skips a day to play.
Daily bonus will increase as you level up in the game. (Level 10 player & Level 20 player will get different Daily bonuses, Higher the level, Higher the bonus)
Link your Facebook account to save your progress lifetime.
Download Bonus – Get 3,00,000 Chips to Play
Install the "Teen Patti – Indian Poker" app by Octro & Get free 1,00,000 chips to play the game.
Facebook Connect – Link your Facebook account and get free 2,00,000 more chips to play.
Achievements & Rewards
Get free chips on completing the Teenpatti achievements in the game. Bigger the achievement, Bigger the chips reward.
Unlock the big achievement by completing the smaller achievements.
Themes
Various themes to match your mood.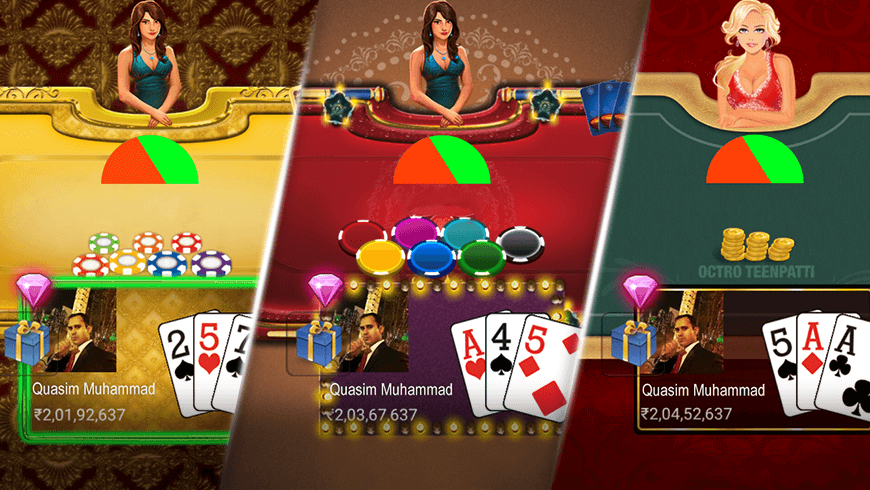 Multiple Languages:
Play "Teen Patti – Indian Poker" in your own language. You can play Teen Patti in English, Hindi, Marathi or Gujarati. More languages coming soon.
Go to settings to change the language on the app.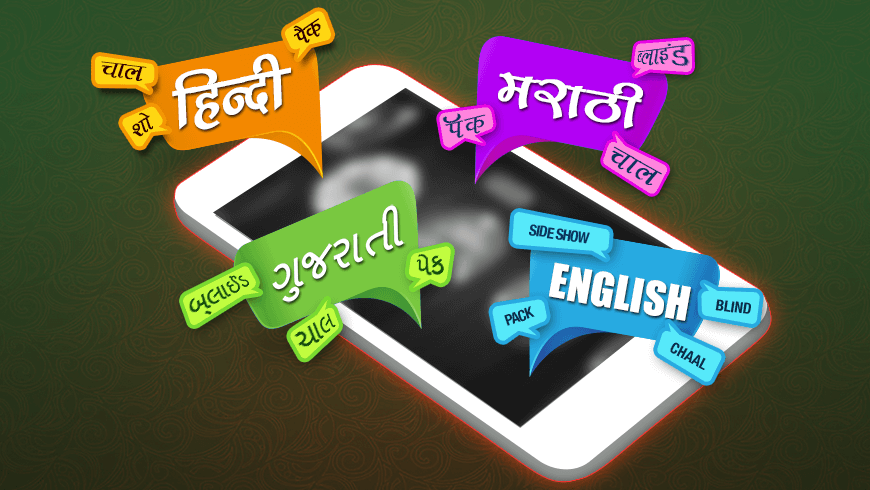 Avatars
Choose from a wide variety of avatars or import your own picture from Facebook.
Dual Currency
Chips and Diamonds. Convert Diamonds to Chips anytime and never run out of chips
Chips – This is the main currency of the game which is used for betting during the game.
To play any game, you need chips. Teen Patti chips can be earned by winning the games. Additionally, you can purchase Teenpatti chips on the app itself. (In case of any query in buying Teenpatti chips, Mail us @ teenpatti.support@octro.com
You can get free Teenpatti chips by –
Linking Facebook Account with 3-Patti (Get 2,00,000 free chips)
Getting Daily Bonus (Increases daily if playing daily)
Inviting/Referring a friend on 'Teen Patti-Indian Poker' App.
Daily sending and receiving free chips to your friends. (Increases on daily sharing)
Watching a video on the App.
Diamond – Diamonds can be converted to chips instantly, even when you are playing. Players use diamond to convert them into chips at the time of play, so that they don't get out of chips while playing (which otherwise would lead to force fold/pack).